2015
Access Fund
Annual Report
The Access Fund is the national advocacy organization that protects America's climbing. We collaborate with land managers, elected officials, industry leaders, and climbers all across the country to keep our climbing areas open and protected. Here's what we accomplished in 2015, thanks to your help.
The Maiden, Flatirons, CO | Photo Courtesy of Rob Kepley ©
Access Fund and Partners Preserve
Access to 229 Climbing Areas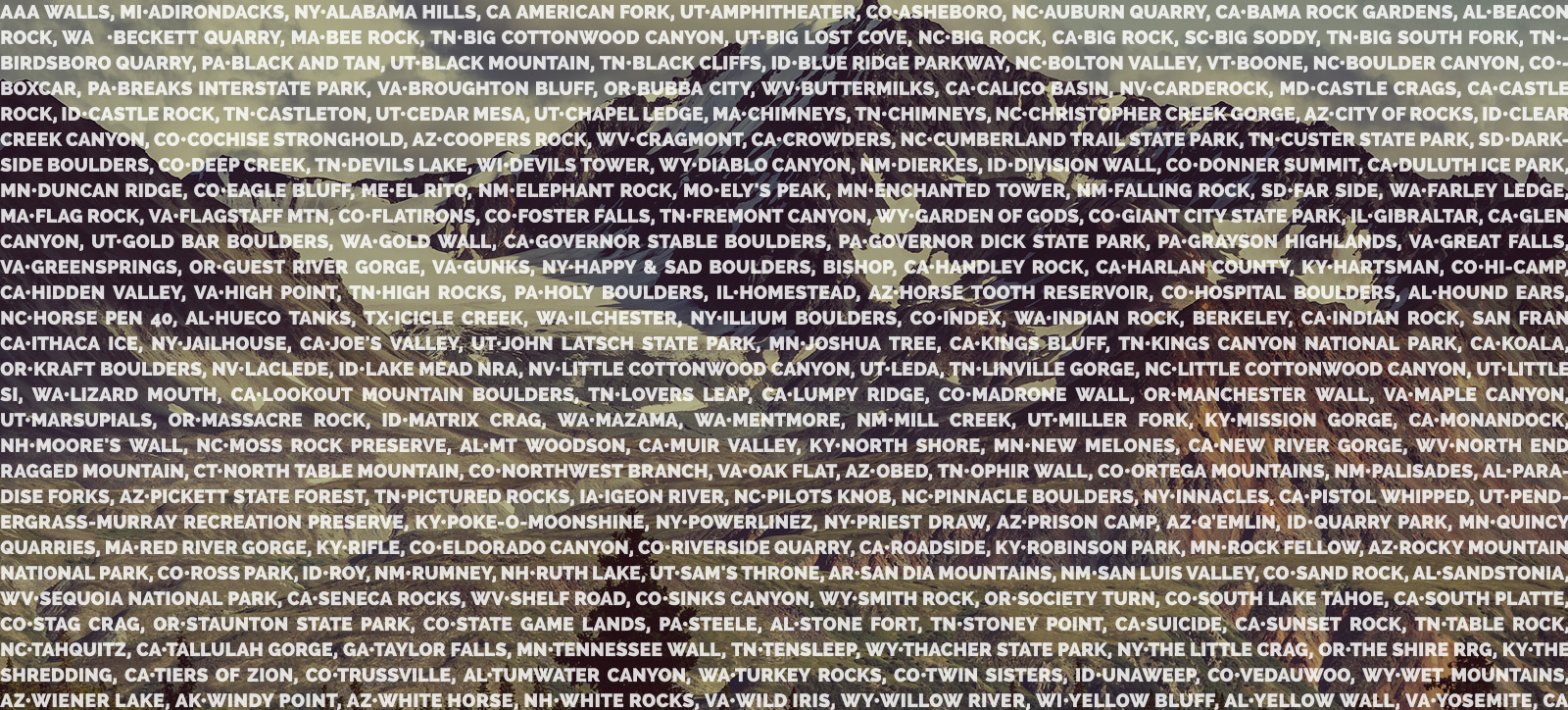 A Thriving Grassroots Network
100
Local Climbing Organizations
25
Joint Member Local Climbing Organizations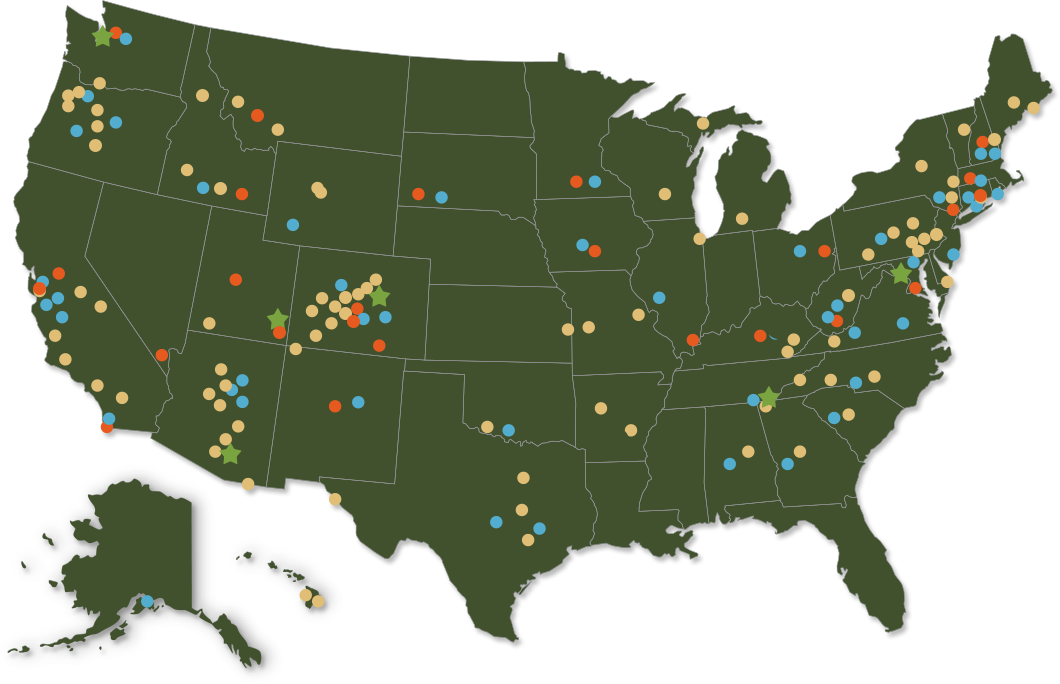 $50,680

in grants awarded for

32

projects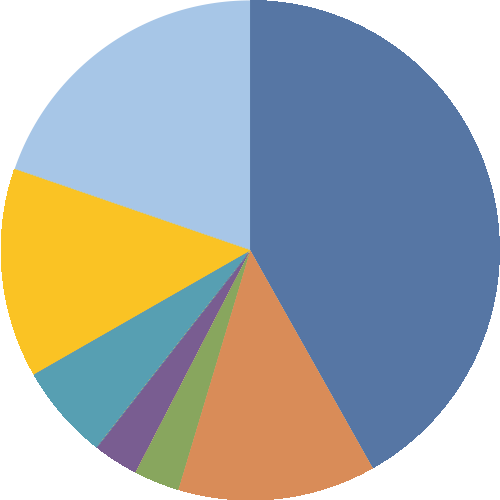 Local Climbing Organization Start Up $3,125
Climbing Management Agreements $6,500
Education / Signage $1,500
$10,000 Awarded for Bolt Replacement
Across the United States, bolts installed in the 80's and 90's are aging, and there are growing concerns of anchor failures and access issues. In 2015, we launched the Anchor Replacement Fund grant program to provide local climbing organizations and anchor replacement groups with the funds they need to replace aging and unsafe hardware at climbing areas across the nation. This program is made possible by the generous support of the American Alpine Club, ClimbTech, Petzl and Trango.
Donner Summit Saved
After private landowners expressed concern over liability, the Truckee Donner Land Trust and the Access Fund worked together to acquire and protect a significant set of climbing areas on Donner Summit, located just west of Truckee, California. The acquisition protects the historic 400-foot Black Wall, as well as the Peanut Gallery and Road Cut climbing areas and the access trails to Space Wall and Stealth Wall. The climbing community and partners banded together, and in just seven months raised over $300,000 to aid in the purchase of the property. Truckee Donner Land Trust will hold the property and Access Fund will maintain a permanent conservation easement to ensure climbing access.
Donner Summit, CA | Photo Courtesy of © Sam Okamato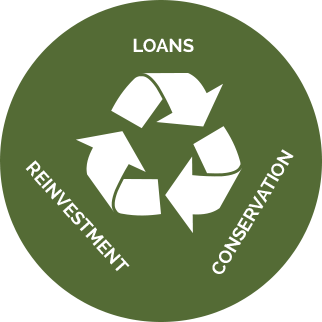 Over $1 Million has revolved back into the Climbing Conservation Loan Program through 12 projects since 2009, making more funds available to save other threatened climbing areas.
Protected Your Ability to Climb in Wilderness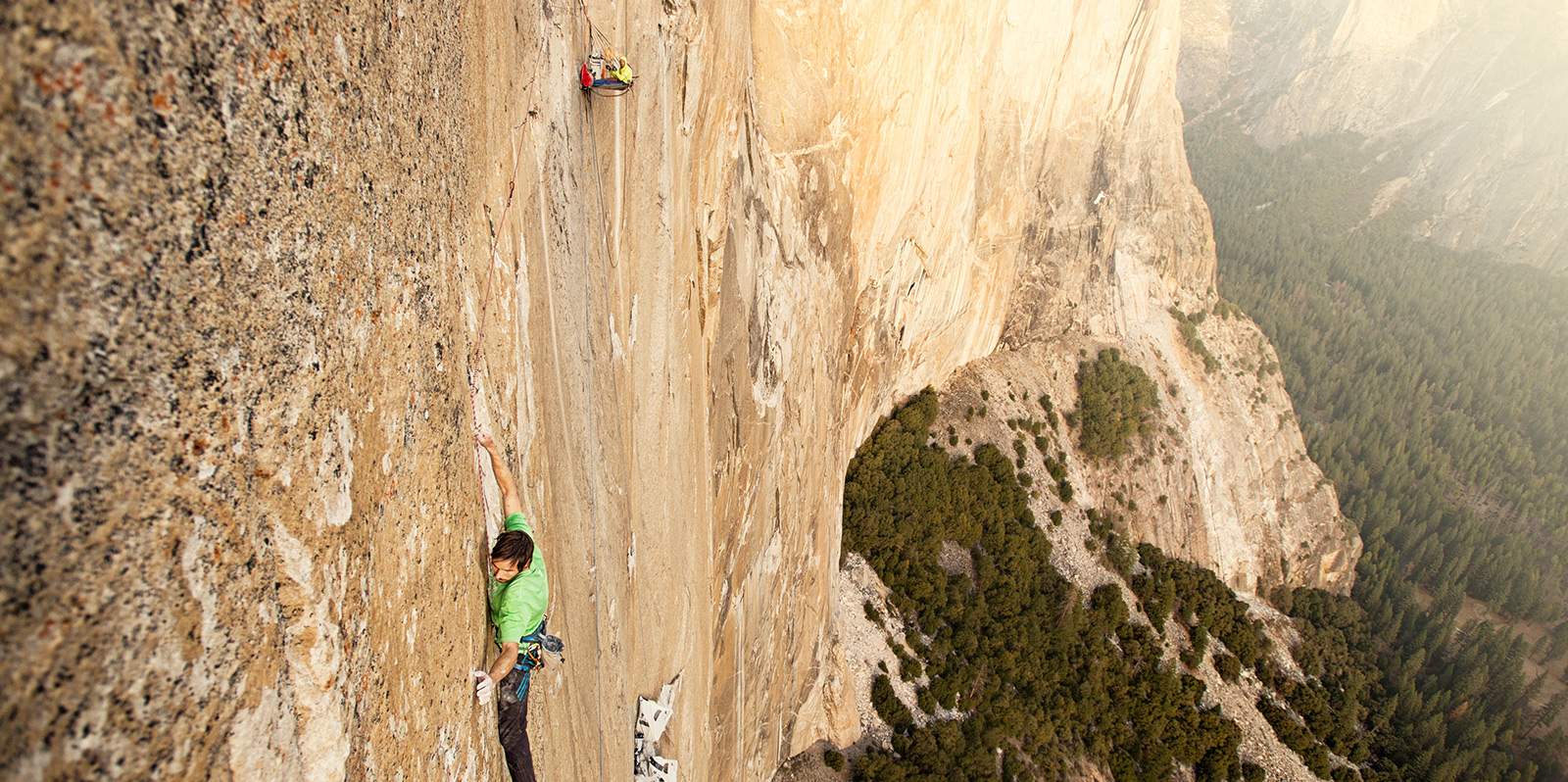 Kevin Jorgeson and Tommy Caldwell on the historic ascent of the Dawn Wall in Yosemite Wilderness | © Corey Rich/Aurora Photos

The Access Fund policy team spent 239 hours advocating for climbers' interests in Washington, DC.
An Unprecedented 216
Adopt a Crag Events Across the Nation
The Access Fund envisions a world where climbers are seen as stewards of the land, versus simply users of the land. The Adopt a Crag program helps climbers give back, and 2015 was a banner year for volunteer stewardship. Here's one of our favorite events from the year.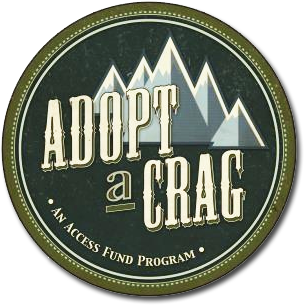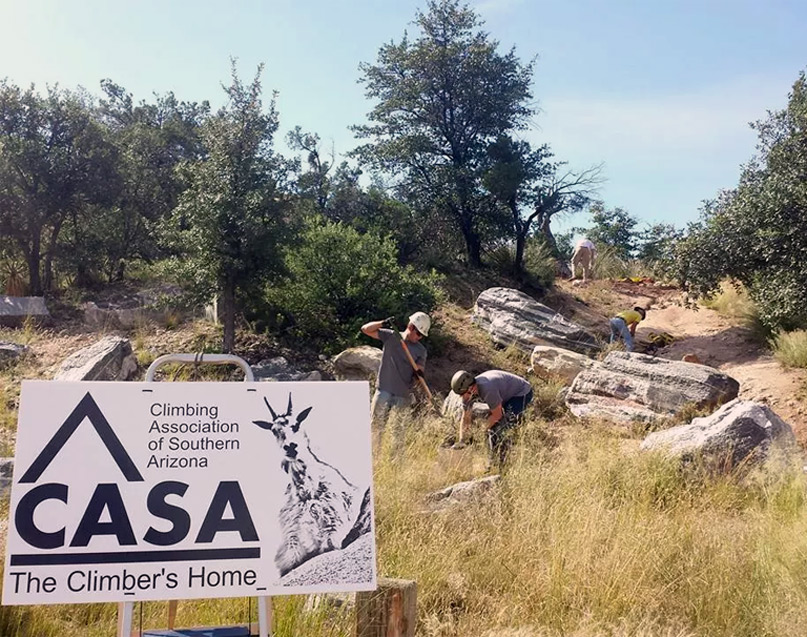 | | | |
| --- | --- | --- |
| | 6,507 | people volunteered for Adopt a Crag events in 2015 |
| | | |
| --- | --- | --- |
| | 32,535 | Volunteer Hours |
Access Fund–Jeep Conservation Team Continues Legacy of Stewardship
33 Stewardship projects, 29 States, 1,050 Days on road


5,200 Feet of New Trail Constructed

11,612 Feet of Social Trails Closed

16 Drainage Structures Installed

36 Stone Staircases Built

40 Retaining Walls Constructed

28 Areas Cleared of Trash

4 Cliffs Cleared of Graffiti

The Access Fund acquired 360 acres at The Homestead climbing area in central Arizona after the bank foreclosed on the property that overlapped key portions of the access road, trailhead, and first few dozen routes. If sold to a non-climbing-friendly buyer, access to the entire Homestead area could have been lost. With over 250 sport climbs on 12 limestone walls, the area boasts a wide array of climbing styles, including long technical face climbs and a tufa wall that is unrivaled in America. In order to temporarily secure the property, Access Fund used short-term financing from our Climbing Conservation Loan Program. We now need the community's help to pay back this loan in order to revolve the capital toward other threatened climbing areas.
Donate Today

3,205
Acres Conserved through
Climbing Conservation
Loan Program
At 18 Climbing Areas
ROCK Project Tour Brings Education to Local Communities
Access Fund and Black Diamond Equipment took the stoke on the road with the 2015 ROCK Project Tour, a six-stop event tour to US climbing hot spots. Professional athletes, indoor climbing gyms, and local climbing advocacy organizations teamed up to host a series of exclusive, multi-day events, including climbing clinics, presentations, stewardship projects, and parties—all with the goal of inspiring climbers with the skills and knowledge to take care of the places the climb.

Access Fund named first-ever accredited land trust for climbing areas
Jailhouse, CA | © Joe Sambataro
2015 Financials*
The Access Fund had another sound financial year in 2015, ending the year with the largest operating budget in Access Fund history. Overall, revenue increased by 18% to just over $2 million with 81% of revenue spent on mission-related programs.


$

36,000

Paid back into local communities through joint membership

81
%
of revenue spent on mission-related programs
Support $2 Million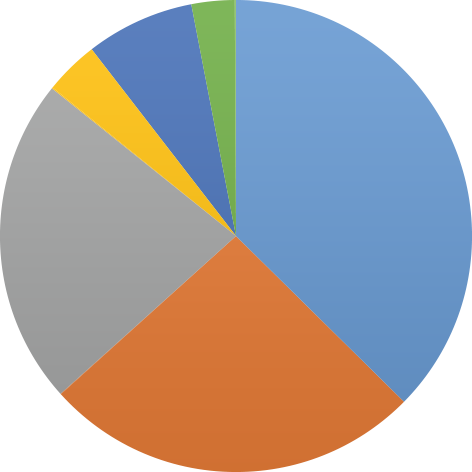 Individuals, foundations, & organizations $763,000
Corporate
Support $514,000
Land Conservation Campaign $65,000
In-Kind
Contributions $144,000
Expense $2 Million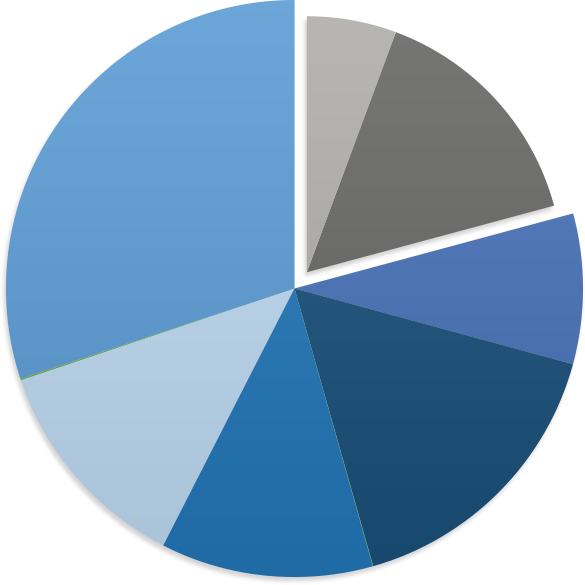 Program Expenses
Stewardship and Conservation $608,000
Land Acquisition
and Protection $260,000
Climbing Policy
& Advocacy $316,000
Local Support
and Mobilization $195,000
Operational Expenses
General
and Admin $100,000
✱ Based on preliminary financial data
Access Fund Board of Directors and Staff
Board Officers
President
Mark Baum, VA
Vice President
Kenji Haroutunian, CA
Treasurer
Ryan Gellert, Amsterdam
Secretary
Alex Kutches, WA
Board Directors
Elaina Arenz, WV
Lyn Barraza, CA
Jeff Buhl, CO
Peter Croft, CA
Hilary Harris, NH
Jonah Harrison, WA
Perry Norris, CA
John Winsor, CO
Jessica Yates, CO
Honorary Board Members
Rick Accomazzo, CO
Larry Gustafson, TX
John Juraschek, NC
Michael Kennedy, CO
Armando Menocal, WY
Dave Rosenstein, NY
Bill Supple, VT
Randy Vogel, CA
Michael Allen
Development Director
Lindsay Anderson
Conservation Specialist
Jim Chase
Operations Director
Sam Claassen
Digital Marketing Manager
Peter Dodge
Membership Manager
Danielle Estabrook
Bookkeeper
Katie Goodwin
Public Lands Associate
Travis Herbert
Education Director
Jason Keith
Sr. Policy Advisor
Zachary Lesch-Huie
National Affiliate Director & Southeast Regional Director
Mike Morin
Conservation Specialist
Erik Murdock
Policy Director
Amanda Peterson
Conservation Specialist
Chip Powell
Conservation Specialist
Brady Robinson
Executive Director
Joe Sambataro
Access Director & Northwest Regional Director
Holly Smolenski
Communications & Marketing Director
Jenna Snyder
Office Manager
Anneliese Steel
Development Associate
Ty Tyler
Stewardship Director
Chris Archer
General Counsel
13,253 Members
Each one makes a difference in our ability to protect America's climbing. Here's one of our favorite 2015 member stories.
123 Corporate Partners
Our work would not be possible without the generous companies and professionals who donate their money and talents to protect America's climbing. These partners support the Access Fund and you! We encourage you to support them.
25%

of Access Fund revenue comes from corporate partners
44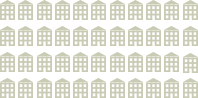 New Corporate Partners
12

gyms welcomed into the Member Gym program
Thank You
With each passing year, I continue to be astonished at the impact our humble organization has on protecting and conserving the climbing experience in this country. I am incredibly proud of all that Access Fund accomplished in 2015 with the support of our members, donors, partners, and the incredibly hard work of our dedicated staff.
In 2015, we saw continued growth in our operating budget and programs, allowing us to expand our policy and advocacy work and add a second mobile Conservation Team. We also made significant capital investments in the organization, including a new website and upgraded information systems that are improving how we communicate and manage our membership programs. And, I would be remiss if I did not mention one of our proudest moments 2015: the acquisition of The Homestead, perhaps the best winter limestone in the Southwestern United States.
These and our many other victories would not have been possible without your support. Thank you for helping to make 2015 another great year!
See you out there,

Brady Robinson
Access Fund Executive Director